Located in West Burlington, Iowa, George's Lawnmower has been in business for over 60 years and has operated for over 30 years in the present location at 309 E. Agency Road. 
George's Lawnmower was started in 1951 by George Munzenmyer, the store's namesake. In 1966, the shop was sold to Leroy and Sandie Bickel (of Bickel's Bicycles and Fitness) who moved the shop from its original location on Burlington's South side to a spot on Roosevelt Avenue and then to Kirkwood Avenue in 1972.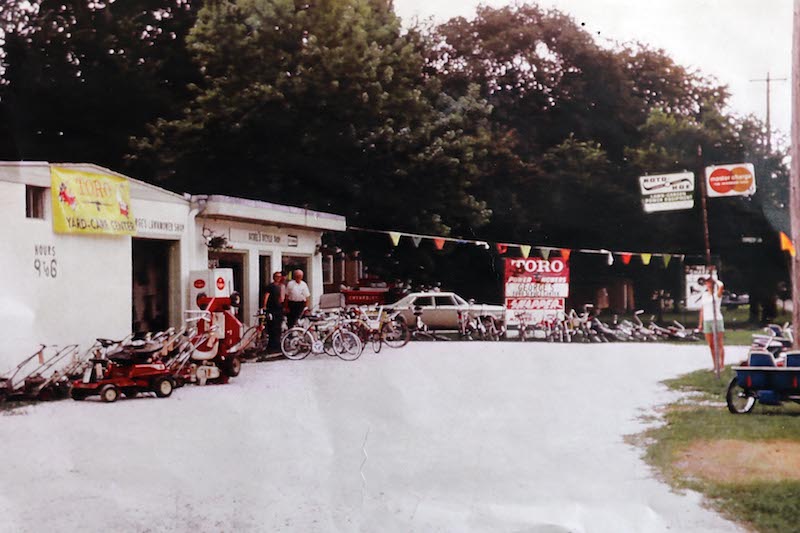 In 1977, the shop was sold to Ed Schrock and Richard Bangert and a short time later to Bill Schwinn. Mr. Schwinn owned the shop for nine years and then passed it to Jim Boyles and his son, Greg. Greg owned the shop for 20 years before Kathy Wunderlich and her husband, Gary, purchased the shop in 2006. George's Lawnmower changed hands again in 2023 when current owners, Kyle and Susan Reid, purchased the store.
Though the business has changed hands and locations over the years, one thing that hasn't changed is its commitment to customers. George's Lawnmower's staff is committed to providing excellent customer service and offering quality equipment and prompt and reliable maintenance and repairs.